Get inspired by these by these real-life management responses
Need a little inspiration for your management responses? Check out how these Travelers' Choice Best of the Best restaurant owners responded to their reviews.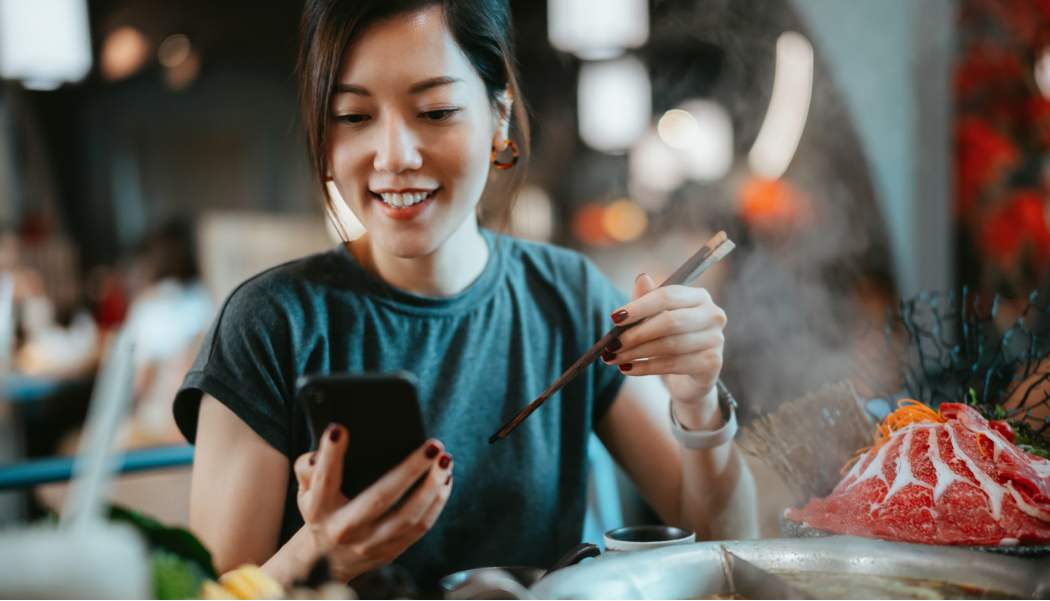 Why responding to reviews matters
From the moment a customer walks through your door, you hope they feel at home. Thousands of moving parts, from your staff to your napkin linens, make up their experience. Consider your response as an extension of the great hospitality you provide in your restaurant.
When a customer leaves a review, they're providing crucial feedback to make your business better — and free marketing for future diners who browse reviews before deciding where to eat. 70% of respondents to a recent survey said reviews were "extremely or very important" when it came to booking their next great place to eat. As the restaurant industry continues to recover from the impact of COVID-19, your reviews provide an important snapshot of what the next generation of hospitality looks like for diners, making them feel confident that choosing your restaurant will be a fun — and safe — experience.
In fact, that's exactly what travelers look for in restaurant reviews. According to that same survey, food is the most important element (80%), followed by service (56%), and value (55%).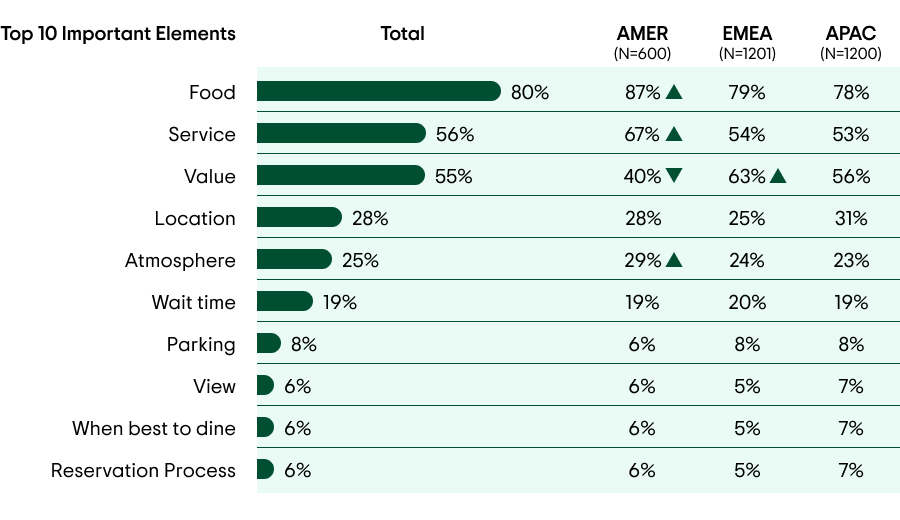 Maintaining your reputation online doesn't require a lengthy response, or even any response, to every single review that shows up on your page. What it does require is a knack for hospitality — something you're probably already great at.
Here's how these Travelers' Choice Best of the Best winners tackle all kinds of reviews:
Responding to 5-bubble reviews
Showing the customers who love you how much you appreciate their positive reviews can go a long way toward driving repeat customers for your restaurant. When responding to a 4- or 5-bubble review, you don't have to make it long — just make it personal.
Here's a great example of a short and sweet response to a 5-bubble review from Restaurant Rote Bar, a Travelers' Choice Best of the Best winner from Austria:
"Thank you very much for your positive feedback about your visit at Restaurant Rote Bar. I am very delighted to hear that you enjoyed our food and the service there. We do very much appreciate your recommendation and it would be our pleasure to welcome you once again."
What makes it great:

They provide a clear, concise thank-you and an invitation to return.

Make it yours:

Add a sign off as yourself or as your team — adding that personal touch matters.
See how SKIRT, a Travelers' Choice Best of the Best winner from Singapore, responded to a celebratory 5-bubble review:
"Congratulations on your anniversary! What a great occasion to celebrate with us at SKIRT. Your compliments about our friendly team are greatly appreciated. Thank you once more for your commendation and I look forward to welcoming you soon."
What makes it great:

It shows the reviewer that they're paying attention to the comments by personalizing the response to call out the reviewer's anniversary celebration.

Make it yours:

With positive reviews, it's easy to fall into a templatized thank-you note. This is a great way to make sure you're varying your responses slightly so that it doesn't seem like you're a robot.
Finally, read this response from Circa 1886, a Travelers' Choice Best of the Best winner in Charleston, South Carolina:
"Thank you for the amazing review of Circa 1886. We are thrilled to read that you and your daughter enjoyed the tasting menu; our chef works diligently to create memorable and delicious dishes. Your personal mention of our passionate staff, Denis and Ann is such a compliment and we will be sure to pass along your appreciation. We hope you will join us for dinner again soon."
What makes it great:

It shows potential diners why they received the positive review.

Make it yours:

Think about what your restaurant is all about. What do you want diners to know about you? Since prospective diners read reviews and review responses, it's your opportunity to reiterate what makes you stand out.
Responding to 1-bubble reviews
Negative reviews aren't fun for anyone. And while you might have hoped that someone had given you their feedback in person, there's still something you can do to make it better: your management response.
Check out how Zahav, a Travelers' Choice Best of the Best winner from Philadelphia, Pennsylvania, approached this 1-bubble review:
"We truly apologize that your experience wasn't up to your standards. Please feel free to contact us to further discuss this unfortunate situation."
What makes it great:

A clear apology and an invitation to contact them further.

Make it yours:

Similar to positive reviews, be careful not to sound like a robot by varying your responses slightly.
Libertango Restaurant, a Travelers' Choice Best of the Best winner from Brazil, doesn't normally receive 1-bubble reviews, but when they do, they respond with class:
"Thank you for the review. We don't usually get 1-bubble reviews, but when we do, we take them very seriously. We are very sorry to hear that your experience wasn't to your liking. I remember when you came to our restaurant…If we had another table available, we would've gladly sat you and your companion somewhere else. But unfortunately, we just did not have another table. Sorry if there was a lack of communication on our part. We would love to have you come back to our establishment and maybe you can change your mind."
What makes it great:

Letting the reader know that a 1-bubble review is a rare occurrence alongside a detailed, specific apology helps the reviewer feel seen and future customers understand the level of hospitality the restaurant provides.



Make it yours: Be as specific as you can when addressing a reviewer's concerns in your response. Making it more personal shows your attention to detail and makes the apology feel more sincere (even if you're not feeling particularly apologetic).
Here's how Blue Water Cafe, a Travelers' Choice Best of the Best winner from Vancouver, Canada, addressed a disappointed diner who left a 1-bubble review:
"I would like to apologize for your recent experience at Blue Water Cafe. We pride ourselves on offering the highest standards of hospitality and professionalism, and are therefore disheartened to hear about the level of service you received.
We have spoken to the kitchen and shared your feedback and will be following up with the server in regards to the lapse in service. We will use your candid comments as a training tool to continually fine-tune our service levels to not only meet but exceed our guest expectations. Once again, please accept my sincerest apologies."
What makes it great:

A clear apology that shows they listened to the feedback and took action from it.

Make it yours:It's helpful to always note exactly how you plan to use the comments and feedback you receive, so be sure to include your own action plan alongside your apology. However, don't feel like you have to apologize more than once — apologize and thank them for the feedback, and move on with a more positive message.
Respond to your reviews with Tripadvisor
Follow in the footsteps of these Travelers' Choice Best of the Best winners by responding to your reviews. To respond to your Tripadvisor reviews, log in to the Management Center — if you haven't claimed your listing, it's free and easy to do so here — and choose "Respond to Reviews" from the "Reviews" tab to get started.
While you don't have to respond to every single one, it's important to show your diners — past and future — that you care about their experience at your restaurant.
Management responses have been lightly edited for clarity and brevity.
{{takey:insights_r5814_restaurants_reviewhub}}
{{takey:insights_contributor_posted_by}}

Kayla Voigt
{{takey:insights_r4738_restaurants_quotetitle}}
{{takey:insights_contributor_read_bio}}
{{takey:insights_r5814_restaurants_reviewhub}}
||takey:insights_last_updated:20190516||