How to respond to negative reviews
Everyone receives negative reviews at some point — no matter how amazing your restaurant is. Here's how to respond to them without losing your cool.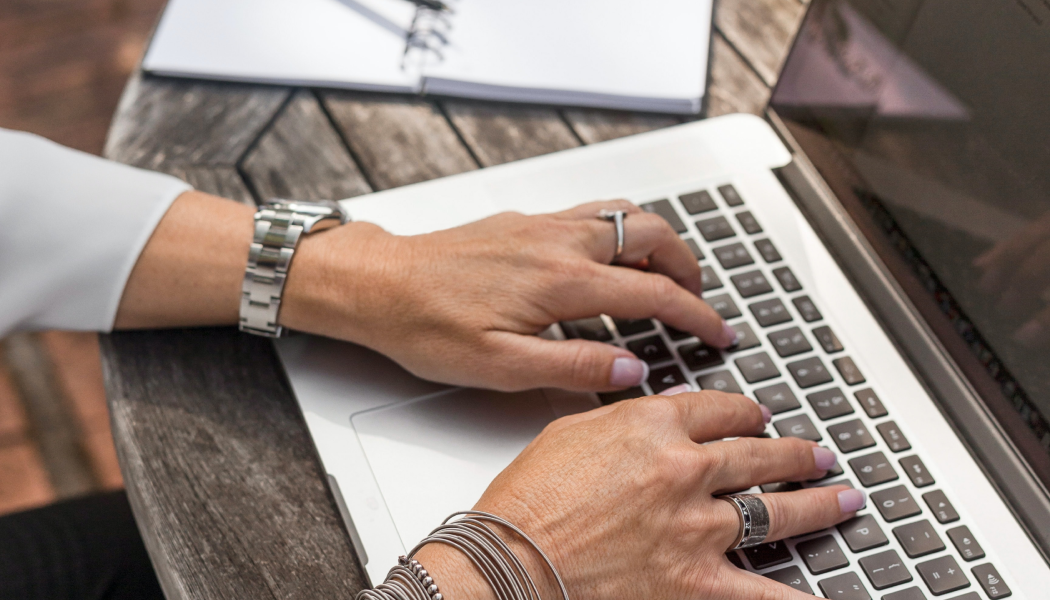 Look for trends to see where to improve
First things first: back away from your phone or computer and take a few deep breaths. Just because everyone receives negative feedback at some point doesn't mean it's easy to take, especially when you've put your heart and soul into this business. Negative feedback can sting — so if you're upset, take a walk, meditate, do whatever you need to calm down.
You just received a negative review
Next, ask yourself: is this piece of feedback something you've heard before? Track your trends so you know what you're doing really well and what could use improvement. This is easy for

Tripadvisor Review Hub

subscribers to do via your review insights dashboard.
Take the time to read between the lines of your reviews. If your negative reviews consistently mention a specific dish, it might be time to rework it or remove it from the menu altogether. Or if they mention that the service is slow, talk to your staff to figure out what's causing inefficiencies between the back of house and front of house.
This means making a commitment to listening. You won't be able to make changes for the better if you don't look for feedback in the first place. Leaning in to criticism — and making changes to your restaurant based on it — will only help you operate more smoothly.
Don't sweat the small stuff
70% of respondents to a recent survey said reviews were "extremely or very important" when it came to choosing their next great place to eat, but one negative review won't make or break your restaurant. 53% of respondents to a different survey said they would book a restaurant even if it has one or two negative reviews.
Your reviewers are looking at the bigger picture when it comes to your restaurant, and diners are aware that most restaurants have made substantial changes over the last few years to make them feel safe and protected. If you generally get positive reviews, don't sweat it if a negative one comes in.
What are diners looking for in a review? Food is the most important element (80%), followed by service (56%) and value (55%).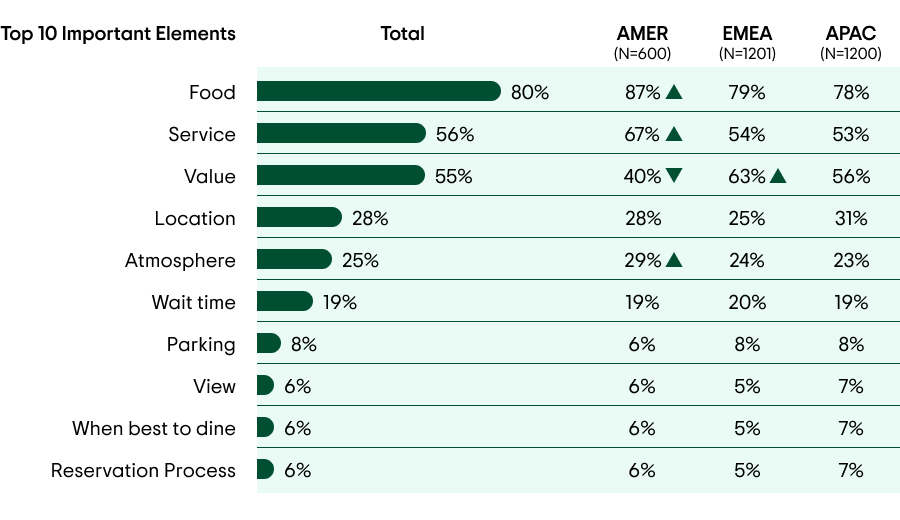 What your management response does is mitigate any concerns that do appear in a negative review. Your diners are savvy enough to know the difference between a prima donna and a genuine concern about the restaurant. And 94% of respondents told us they read your management responses, with the majority noting that they found them helpful and that they would try a restaurant despite a bad review when the manager has responded to the feedback.
You can easily respond to reviews by logging into the Management Center and choosing "Respond to reviews" from the Reviews tab. Tripadvisor Review Hub subscribers can respond to reviews from multiple platforms like Google, Facebook, and more. Learn more here.
How to respond to negative reviews
To best mitigate a negative review, keep your response brief, professional, and positive.
If at any point you start to get worked up, take a breath and a step back. Imagine that you're responding in person to someone who has flagged you down in the middle of a service. If you can keep your cool while you're juggling five orders and a broken dishwasher (and then some), you can craft a response that will turn your negative review into an opportunity for your hospitality to shine.
Here are a few tips to help you respond to your negative review:
Apologize and say thank you
You might not feel like it now, but starting with an apology and a sincere "thank you" immediately diffuses the tension and shows that you take feedback seriously. Here is a great example of thanking the customer from Cibo, a wine bar in Toronto, Canada:
"Hello, We are sorry to hear that you had a negative experience and appreciate you taking the time to provide feedback. Cibo Wine Bar takes reviews very seriously as it is our priority to ensure all guests receive an outstanding dining experience, while in a safe and welcoming environment."
Even if you're not feeling particularly apologetic or grateful in the moment, remember that this response is read not just by the reviewer, but by potential diners as well. Showing how much you care about their experience can quickly turn around a tense situation and prove to prospective diners how much you care.
Instead of viewing a bad review as the end of the world, think of it as an opportunity. Your restaurant will have good nights and bad nights. Use your management response as a way to add context to the negative review and show your future diners what you're really all about: your hospitality.
This response from the Koral Restaurant, a Travelers' Choice Best of the Best winner in Bali, Indonesia, demonstrates exactly the kind of context that matters when it comes to your responses:
"Thank you for your valuable feedback following your recent dining at Koral Restaurant. I was genuinely concerned to read about the inconveniences you experienced during your honeymoon celebration dinner, and given the details you shared, on this occasion, your experience has indicated that, unfortunately, we fell below the usual standards of service and quality that we strive to maintain. We sincerely appreciate you taking time to share your comments and observations, and I would like to apologize for any disappointments you faced during your dinner. Please note that your comments have been well noted and will be discussed with the team in order to implement measures of improvement where possible. Despite the mentioned, we do hope to have the chance of welcoming you back in order to convince you about our true hospitality."
It's important to keep in mind not to make excuses for your staff or cuisine here. What makes The Koral's response so great is that they explain what happened, mention that they have noted the feedback and will take action from it, and pledge to improve in the future.
Husi Bierhaus in Interlaken, Switzerland, has another great example of a great response to a 1-bubble review. Sometimes, service doesn't go according to plan. Rather than vent anger and frustration, the manager's response lays out the circumstances behind the negative review, which adds context and shows the power of the "customer is always right" mentality.
"I know you were part of a group of 22 that unfortunately saw the very worst that we could offer, and we cannot apologize enough to you. It was a night where it seemed to snowball, and everything imaginable went wrong, and you and your group did not get the quality in food and service that we pride ourselves in…I hope this does not reflect too badly on us and maybe you can come back another day to see the better side of us. We realize it does not make your experience any better, but hope for your understanding. All the best for you and your group in your travels and sorry once more!"
Ask them to give you another chance
Close out your response on a positive note by inviting them back to give you another chance. You'll look professional and inviting to future diners — and hey, you might just win a repeat visit. This example from Beppi's, an Italian restaurant in Sydney, Australia, closes with inviting them back to make amends for a 2-bubble review discussing how unfriendly the servers were:
"I am very sorry to hear you had a sad experience at Beppi's. Your experience is one which we are not proud of and, as you may see from other reviews, quite atypical. I have counseled the staff regarding being more welcoming…I hope that you will revisit so we can make amends in some way for your disappointment."
"Pam, thank you for taking the time to leave a review. We pride ourselves on listening to our guests and have addressed this with our team. It's pleasing to hear that after the mix-up with your table you received excellent service from your waiter. We hope you'll visit again soon and allow us to exceed your expectations."
Management responses have been lightly edited for clarity and brevity.
{{takey:insights_r5241_restaurants_cta}}
{{takey:insights_contributor_posted_by}}

Kayla Voigt
{{takey:insights_r4738_restaurants_quotetitle}}
{{takey:insights_contributor_read_bio}}
{{takey:insights_r5241_restaurants_reviewhub}}
||takey:insights_last_updated:20190326||