6 best practices when responding to restaurant reviews
70% of respondents to a recent survey said reviews were "extremely or very important" when it came to booking their next great place to eat. Here are tips on how to best respond to those reviews, from real-life owners from around the world.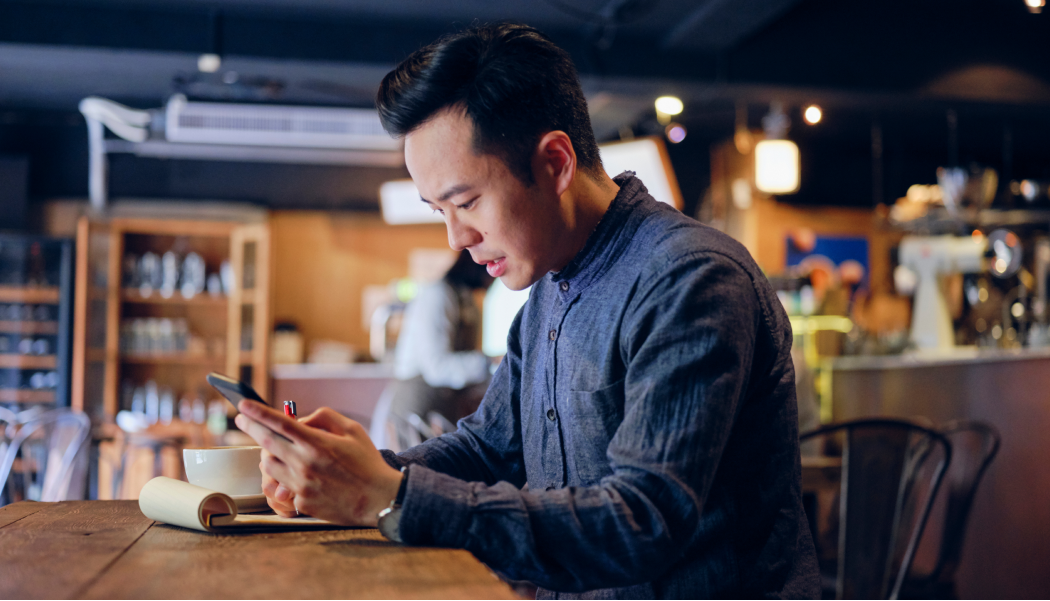 It's important to think about reviews as both real-time feedback about your business and as a critical marketing tool. Potential diners scroll through your reviews to determine what your restaurant experience is like — essentially an online version of word of mouth.
Responding makes a difference
Regardless of the positive or negative nature of a review, your response makes a difference. Reviews remain one of the most important elements of deciding where to eat — in fact, 70% of respondents to a recent survey said reviews are "extremely or very important." While food was the most important element of those reviews (80%), service (56%) and value (55%) matter to more than half of diners.
One way to clearly demonstrate your commitment to service — and make sure that diners have the best possible experience — is through your management response. In fact, that's exactly what your diners want to see. Up to 94% of respondents read a management response to a Tripadvisor review, with the majority noting that they found it helpful and that it encouraged them to try a restaurant. It's what makes guests feel confident that when they choose to visit your restaurant, they're going to enjoy it.
Think about it this way. If a diner sent back a dish because it wasn't up to standards, you would go out of your way to improve their experience so that you can turn around the situation and wow the customer. That's when your hospitality matters — when you go out of your way to make things right, you're showing them how deeply you care about their experience.
How to respond to restaurant reviews
You have that same power with a management response to an online review. Whether the review cites positive or negative feedback, it's your chance to create that same moment of hospitality and show them you care about their experience. Here are six things to keep in mind as you respond to reviews:
Always thank your guests for coming in and trying out your restaurant, even if they're regulars. Showing your gratitude for coming in underlines the hospitality you offer in person. It's the equivalent of your host thanking them on their way out the door.
It doesn't take much — a concise response will do. Here's a great example from the Tip Tap Room in Boston, responding to a 5-bubble review from a traveler:
"So glad to hear you enjoyed your dinner here, Treesha! Thanks for checking us out and taking the time to share. Hope to see you again if you're ever back in town!"
If the review is less positive, thank them instead for coming in and for taking the time to share feedback. Here's a second example from the Tip Tap Room, responding to a 3-bubble review that contained a noise complaint:
"Thanks for sharing! We always appreciate honest feedback, and it does indeed get pretty lively in here. Glad to hear you enjoy[ed] the drinks!"
2. Show diners you're listening
Most of the time, when someone writes a review, they want to be heard — so make sure that you're listening. Acknowledging and echoing the feedback you've received in your response — positive or negative — shows that you care about what people are saying and that you've actually heard what they wanted to share.
Take this example from Gerome, a fine-dining establishment in Auckland, New Zealand. While their 1- and 2-bubble reviews are few and far between, they've managed to respond to this one with incredible hospitality that demonstrates exactly how you can diffuse a tense situation even after diners have returned home:
"Thank you for your visit and your time to write this review. We are sorry to hear that your expectation was not met. Once again we do value your feedback and we hope that you give us another chance perhaps to try some other dishes on our menu."
3. Use keywords in your favor
When you respond to a review, you're adding to the discourse about your restaurant. When someone is searching for your restaurant or restaurants like yours on Google, the reviews people write — and your responses — show up in search results. In your management response, be aware of the words you're using.
So while it's great to echo the feedback that your diners give you, think about what keywords you use and whether or not you want those words associated with your restaurant. If you're known as a family-friendly restaurant, for instance, reiterate that in your management response.
Or if your reviews mention a specific staff member, be sure to call that out, like this response to a 5-bubble review from Social Bar and Restaurant in Lima, Peru:
"Thank you so much for taking the time to post such a nice review. Our staff is what makes our family-friendly seafood restaurant so special. Jose and Angel are important pillars in our operation, they are very valuable for us. We will let them know about your words."
4. Be positive, professional, and courteous
While a negative review can be incredibly frustrating, it's important to adopt the "customer is always right" mentality. Apologize for what the customer disliked and be sure to note that if it was an unusual occurrence so that future customers know that's not what your brand is truly about.
Here's a great example from James Hook and Company in Boston responding to someone who was a little disappointed about a lobster roll. They highlighted what they're known for, acknowledged their shortcomings mentioned in the review, and asked politely for another chance:
"We're sorry if any of our staff seemed short with you on your visit, Sheila. We want you to feel welcome in our place, and you shouldn't feel rushed when deciding on your order. It's disappointing you didn't enjoy the lobster roll. As a proud member of the Boston community since 1925, we'd never want to be considered a tourist trap. We build our rolls the classic way, with only a touch of mayo and celery, and believe the quality of fresh lobster in every roll reinforces our price point. We hope you give us another chance the next time you're in town."
Being professional and courteous doesn't mean you have to sound like a robot. Don't be afraid to be friendly and open, just as you would in person, and remind them who you are. Take this response to a 5-bubble review at Nue in Seattle:
"Thank you so much for taking the time to review us! If I remember correctly, I might have served your group. We're thrilled to hear that you enjoyed your experience and are planning to visit again. Until then, hope you're enjoying your holidays!"
When it comes to a negative review, make sure you respond as yourself and note what you personally are doing to rectify the situation. Take this example from the Lounge and Bar in Hong Kong. They thanked them for reviewing, acknowledged the feedback, and made it clear that they were personally addressing those concerns to the larger staff. They even went above and beyond and included specific contact information for when this reviewer returns in the future to make sure they have the best experience.
"Many thanks for taking the time to review the Lounge and Bar at The Ritz-Carlton, Hong Kong. I am sad to read that although you enjoyed the view and apple pie, the rest of your experience was not up to your expectations for which I would like to offer my sincerest apologies. At The Ritz-Carlton, we constantly strive to ensure the food and drinks offered and also service is kept to a high standard. Following your comments I will be personally addressing these issues with the Lounge and Bar team to ensure that we provide a 5 star experience to all our guests."
6. Invite reviewers to come back
Regardless of the type of review, make sure to invite them back! That's the best way to turn your first-time guests into regulars, or to make sure travelers remember you when they're back in town. 
You can make this short and sweet, either adding it to the end of a lengthier response addressing comments or a simple sentence to wish your reviewers well, like these two different response to 5-bubble reviews from Da Giuseppe, an Italian pizzeria in Paris, France:
"Hello, thank you for your comment 🙂 Hope to see you again! Enjoy!"
"Hello and THANK you for taking time for this wonderful review!! We hope to see you again and share our passion for pizza!"
7. How to respond to reviews on Tripadvisor
Now that you know what to say, responding to a review is easy:
Log in to the Management Center

. If you haven't already claimed your listing, you can do so

here

.

Choose "Respond to Reviews" under the "Reviews" tab.

From there, you'll be able to look at every review you've received. You can filter them by bubble rating, title, and whether or not you've already responded to them.

Type your response into the text box, choose your business role for your signature, and press the orange "Submit" button.

Your response will then appear below the review.
Management responses have been lightly edited for clarity and brevity.
{{takey:insights_w3893_restaurants_cta2}}
{{takey:insights_w3893_restaurants_cta}}
||takey:insights_last_updated:20180806||